Tower and Shield is thrilled to be part of the spread of God's kingdom around the world. We are active in supporting missions with our money and with our prayers.
We encourage all of our members to respond to God's call for laborers, whether it means that they visit a foreign country or live and minister in our own community.
AGAPE Children Ministries, Uganda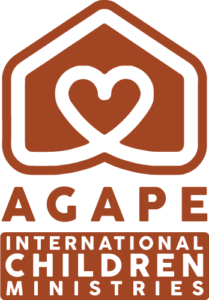 Agape International Children Ministries (AICM) was birthed out of a strong desire to touch lives in Jesus' name. This ministry was developed with the focus of rescuing the most vulnerable and forgotten children of Uganda. From the beginning, this ministry has been driven and funded entirely by donors and sponsors. We knew that as we connected people who had a heart to help with those who were in need, God was going to do something spectacular.
Our mission is to Evangelize, Empower, Educate, and Equip Uganda's most vulnerable children (more about our mission can be read here). We do this in a number of ways through seven special projects. They are:
Agape Children's Village
We have created a home for the most vulnerable, abandoned & orphaned children of Uganda (read more).
Agape Child Community Sponsorship
The avenue that allows us to connect a needy child with a loving sponsor & bring hope to an impoverished nation (read more).
Agape Women of Worth
Our annual women's conference is devoted to empowering women & developing skills that create opportunity (read more).
Agape Institute & University Scholarship
Created out of the desire to see our sponsored young men & women be afforded the privilege of higher education (read more).
Agape Heart To Heart
Our way to address the urgent needs of families within the Ugandan communities (read more).
Agape Poultry Project
A poultry farm that provides nutritious food for children and families. This project also trains women in the community to start their own sustainable poultry businesses.
Agape Kids Choir
Ugandan children travel the United States sharing the good news of Jesus Christ through song & Dance (read more).